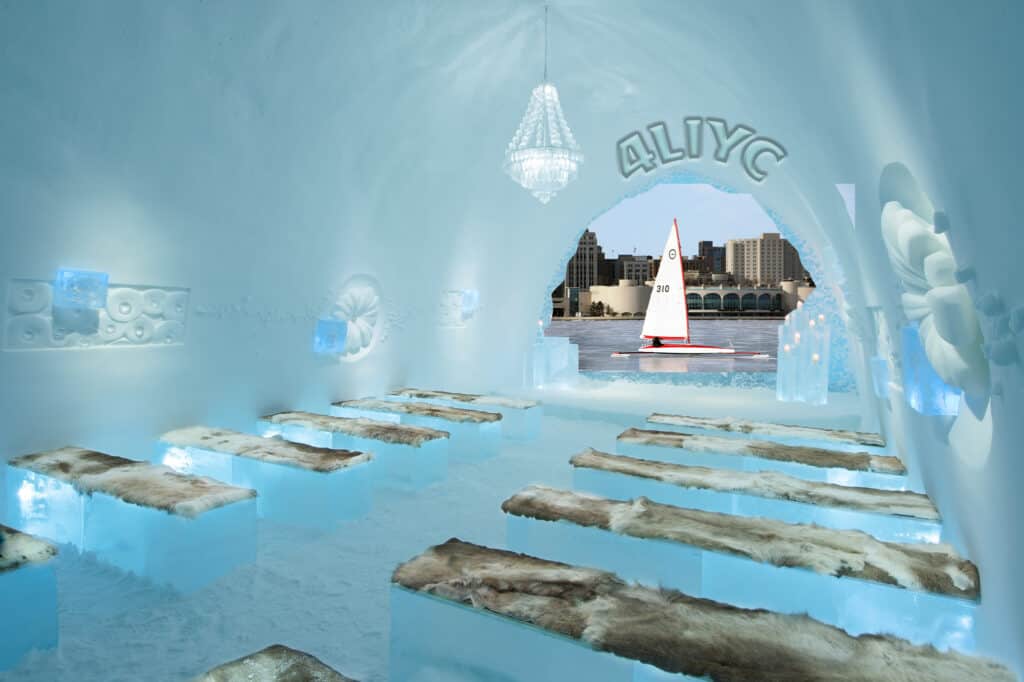 Join Us or Zoom Us, You Choose
Our first hybrid meeting format of the season is Wednesday, November 9, 2022.
The Four Lakes Ice Yacht Club is excited to announce that we will continue our hybrid meeting format this season. If you'd like to meet in person, please join us at Commodore Daniel Hearn's office in Madison, where the conference room table is the perfect spot to meet with ice sailors from around the country on Zoom. A few days before each meeting, we'll post the details about how to join us on Zoom.
WHAT TO KNOW:
Date: Wednesday, November 9, 2022
Time: 6:30 PM CT
IN PERSON S & B Strategic Marketing @ 1352 East Wilson Street, Madison, WI
DINE IN – IN PERSON:
Belair Cantina MENU
For those who'd like to meet in-person and enjoy a good meal together, we'll be ordering takeout from a different restaurant each meeting. Belair Cantina (Mexican) will be our first provider. Here's a link to their menu. Belair Cantina MENU
Once you know what you want, submit your order to Deb at debwhitehorse@iceboat.org  Please place your order no later than 3:00 p.m. day of meeting. Food will deliver at 6:00 p.m. Bring cash to pay Deb for food and delivery driver tip. Word has it that club members are bringing beer, otherwise BYOB.
ZOOM MEETING
For those who are out of town or feel more comfortable plugging in electronically, we'll look forward to seeing your smiling face on the big screen in the conference room. Didn't get an email with the Zoom link? Contact Deb debwhitehorse@iceboat.org
DUES
If you haven't already done so, please pay your dues, only $20! Information here.