UPCOMING:
NEW LOCATION: Off Broadway Drafthouse!! 4LIYC Meeting: March 20 Info
4LIYC Banquet: Save the date! April 27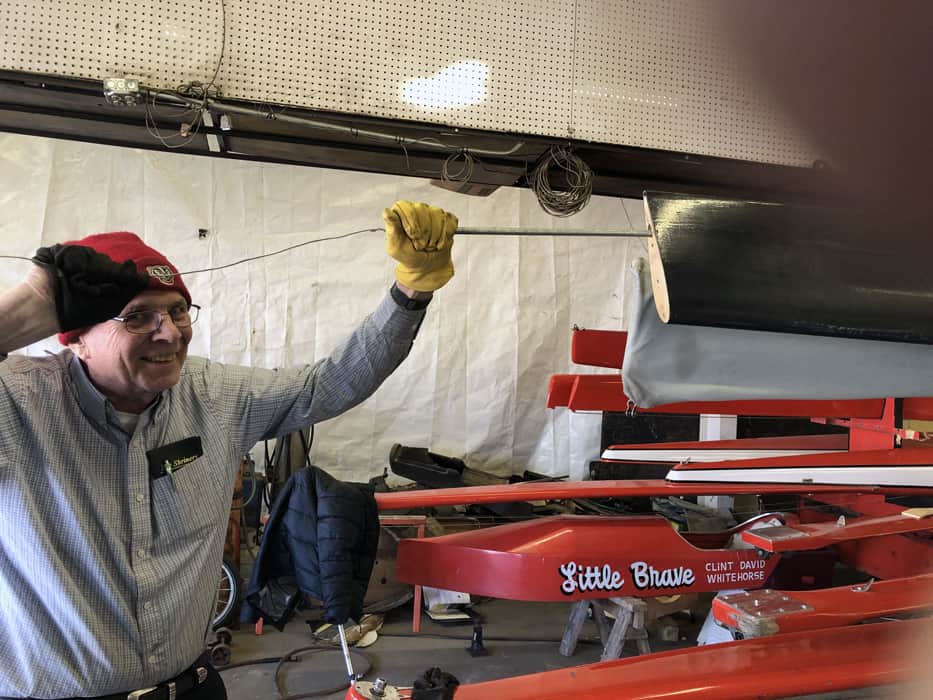 Monday was a busy day for Ken Whitehorse and Paul Krueger at the Skeeter shop. Via Ken Whitehorse:
Work continues. Had much trouble pulling halyard and sail up. Went to Menards and got the ACME mast tube clean-out reamer.Some assembly needed. Kit included a 3/8ths 4ft long threaded rod and 2 30 ft long heavy galvanized wire. This allowed for two people to seesaw the barbed rod and thus ream out the glue in the mast tube. Also 180 psi of air helped! Smooth sailing now. Will bring the ACME mast tube roto -roorter to the meeting so other iceboaters can borrow.