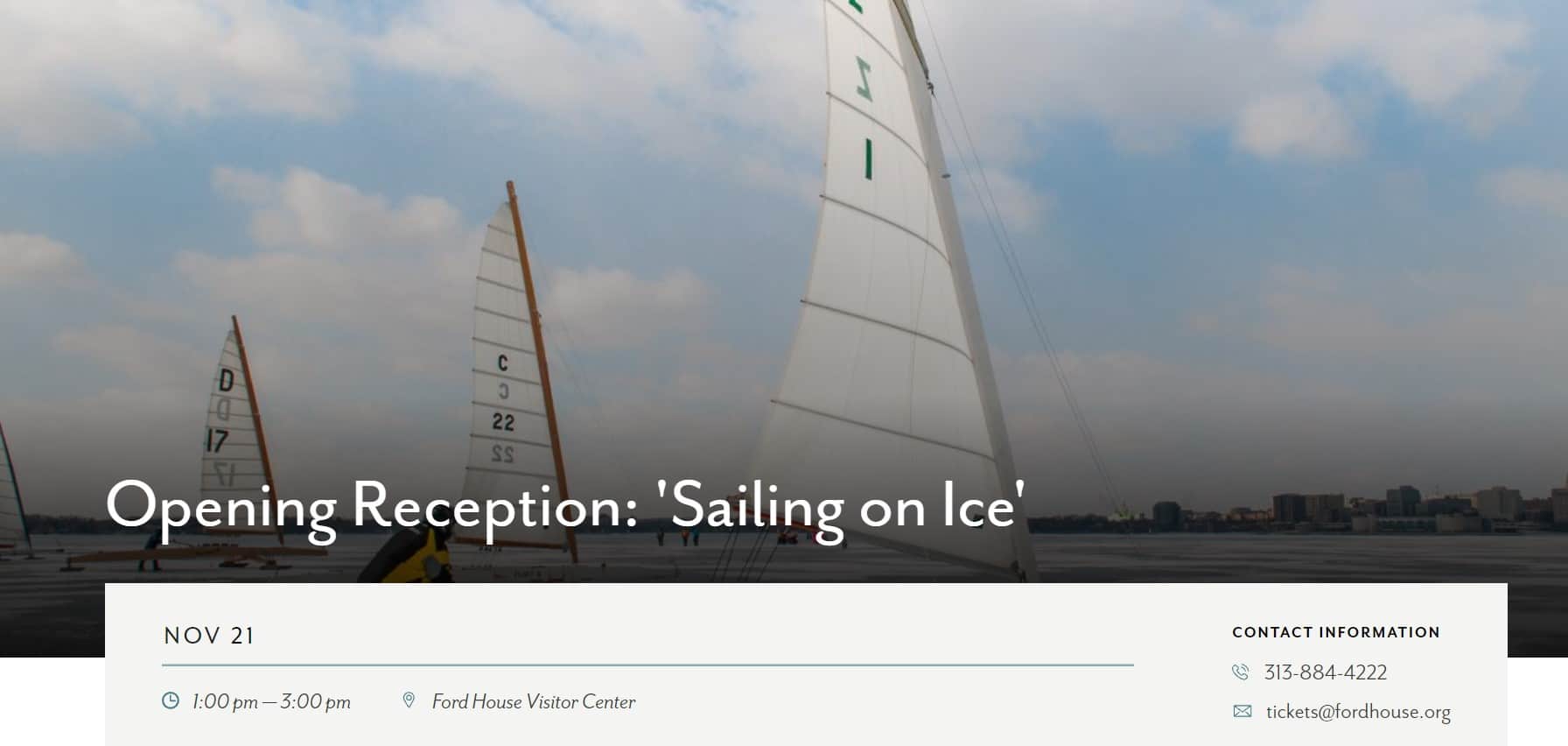 Folks in the Michigan and Ohio area will want to put this on your calendars.  Gretchen Dorian's ice sailing photos will be on exhibition at the The Ford House in Grosse Point Shores near Detroit, Michigan November through March 2022.  Make a reservation for the November 21, 2021 opening reception on their website. More information.
Join us for an opening reception and view our latest exhibition, Sailing on Ice, featuring ice boat photography by Gretchen Dorian.

The reception is free and open to the public, but space is limited to allow social distancing, and registration is required. The exhibition is in the Teague Gallery inside our new Visitor Center and runs through March 20, 2022.

Ford House requires masks inside all of our buildings, regardless of vaccination status.

About the Artist

Gretchen photographs iceboat racing competitions around the world. Gretchen lives and works in northern Michigan. She grew up sailing on Lake St. Clair. Her photographs have been published in Wooden Boat Journal, ESPN Magazine, SAIL, Sailing World, Lakeland Boating, BOAT US, Great Lakes Scuttlebutt, Michigan BLUE and Outside Bozeman Magazine. Online publications include the Wall Street Journal, TRAVERSE Magazine, Sailing Scuttlebutt, Sailing Anarchy, HARKEN and Seahorse of the UK.