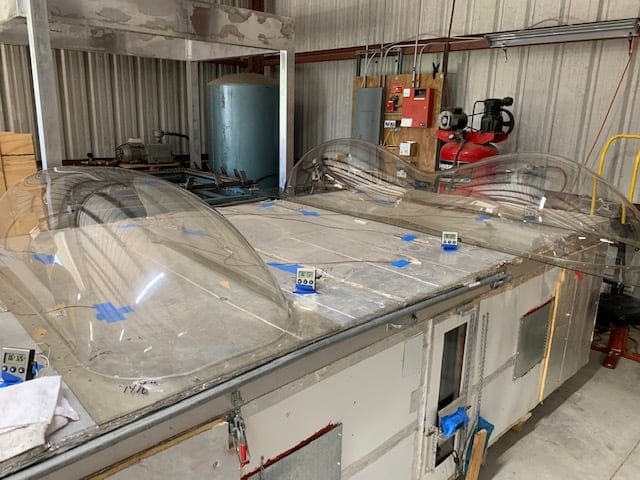 The Spaight Street Syndicate reports in from Florida where Skeeter bubbles are born.
Bubble Man

Made a quick trip to Florida to retrieve a replacement canopy for my C-Skeeter. A builder error caused the original to go airborne and shatter during a photo shoot for the launch of "Black Ice," a new line of extreme weather clothing from Sail Racing International. The line will be in market this fall. Sail Racing

Meet Charles Stence, aka, Bubble Man. He runs an airplane maintenance service in Indiantown, Florida and makes canopies for experimental aircraft as a side business. If you need a canopy, give him a shout. He has exceptionally high standards, good pricing and is an excellent communicator. It was a pleasure dealing with him. Aerocanopy.