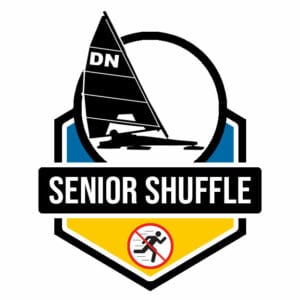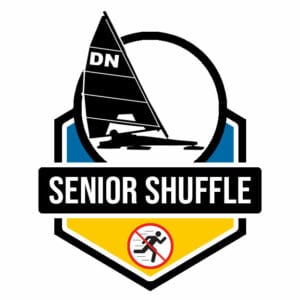 Announcing the DN Senior Shuffle Regatta!
Get ready for North America's take on the European DN Grand Masters Regatta.
It's the first, maybe annual, no-running regatta for the "more seasoned" DN sailors. It will take place the three days following the Western Regional Championships, hopefully on the same ice.
TENTATIVE DATES
January 8 – 10, 2024, the three days after the DN Western Region Championship, which is scheduled for January 6 – 7.
WHO'S INVITED?
Open to Seniors (50-59), Masters (60-69) and Grand Masters (70+) who will race under Shuffle Rules with one start.
Open to "aspiring" Seniors (49 or younger) who will also race under Shuffle Rules with a separate start.
WHAT ARE THE SHUFFLE RULES?
No running. Not at the start. Not during a race. No track stars allowed in a Shuffle race!
Starting positions will be determined, in advance, by random draw for every race. No one is advantaged or disadvantaged with a starting position based on their previous race performance. It's all luck of the draw.
Racers must start with one foot on their plank, and are limited to five kicks.
Racers must stay in their boats unless they come to a complete stop during a race. In that event, a racer will have one additional 5-kick opportunity to complete a race. A second stop is an automatic DNF.
No more than 4 races which count on any one day. Scrub racing may continue after official races for any who are interested.
Maybe we'll award prizes…maybe we won't. But what we do know, is that this is all about fun and camaraderie.
Oh, yeah. And that means no protests. We're going to race like a Wisconsin intersection. "You go. No, you go. Ohhhh, please, I insist der my friend. Oh, cripes, tanks, der good buddy!"
OTHER DETAILS
$50 registration fee to cover prizes and extras
All registration will be online. If you're tech-challenged, ask a youngster for help.
Because we're so green, race documents will only be published online.
EVENT CONTACTS