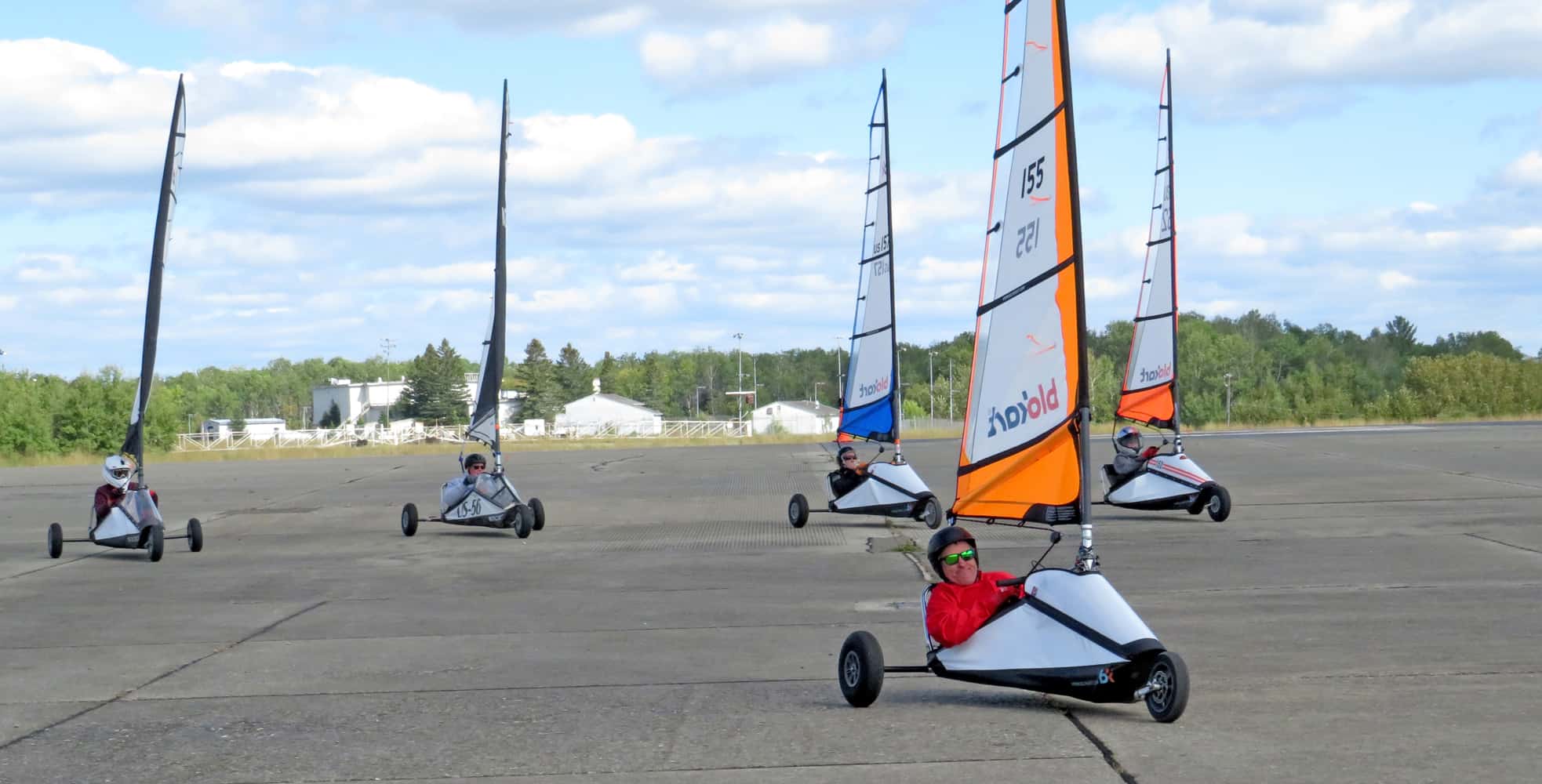 RESULTS
Photo Gallery
A substantial crew of Four Lakes Ice Yacht Club sailors made the trip to Limestone Maine to compete at the 2021 Eastern Land Sailing Championship at Loring Airforce Base on September 10-12, 2021. You'll recognize many Eastern and Midwestern ice sailors in the competitor's list. With 19 races in both the Blokart and Unlimited divisions, they'll be tuned for the ice sailing season. Loring Airforce Base "was one of the largest bases of the U.S. Air Force's Strategic Air Command during its existence… Loring was a heavy bomber, aerial refueling, and interception facility for military aircraft, equipment, and supplies." It was closed in 1994. The B52 bomber runways make for an excellent land-sailing track.
UPDATE: Just back from Maine and wanted to add to the original post that I wrote at 5 AM this morning before heading to the airport.  A big thank you to the guy who had the vision to see this through, Bill Buchholz of the Chickawaukee Iceboat Club. Be sure to read Bill's write up on the Chickawaukee website.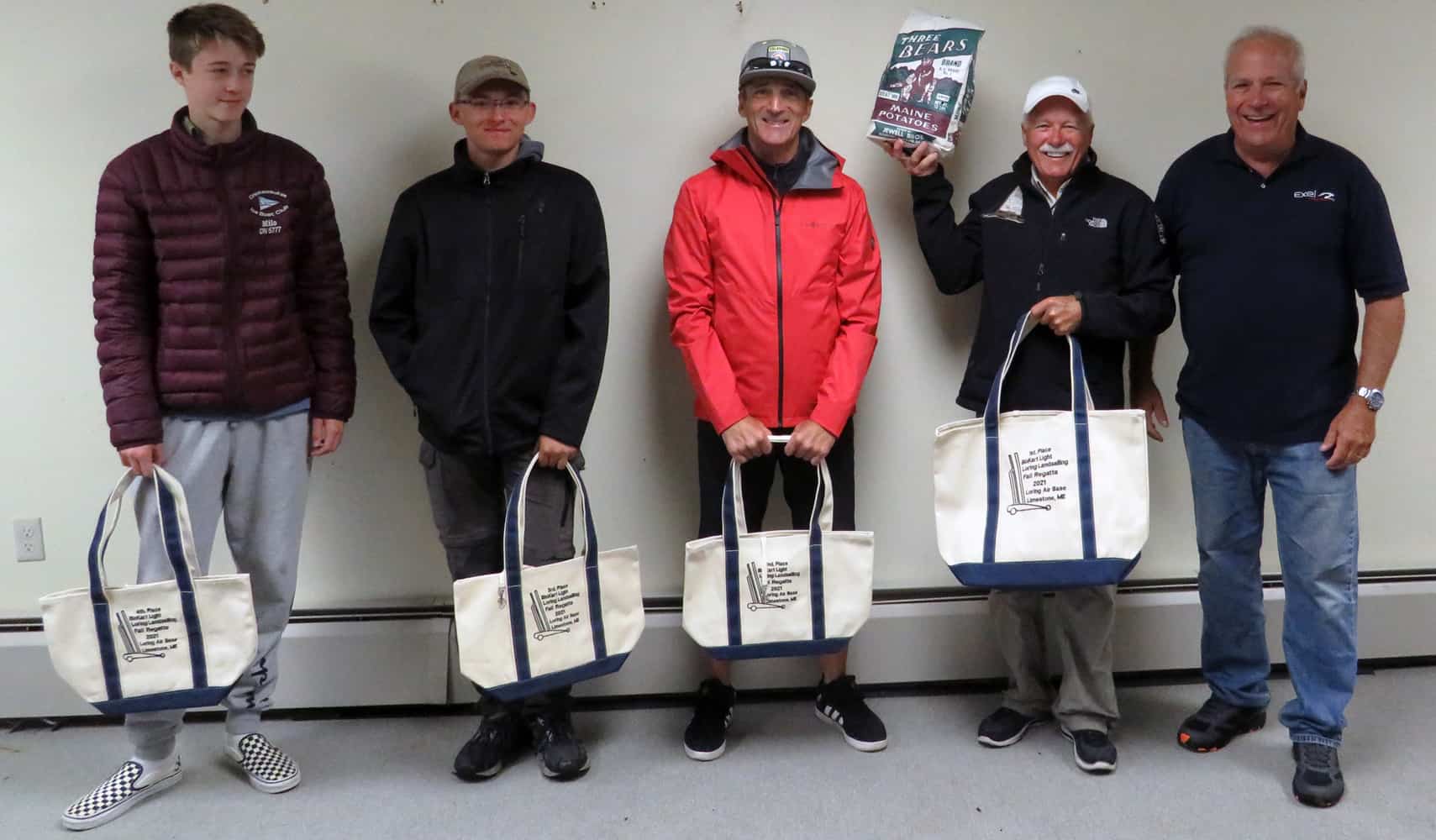 Blokart Lightweight: 4th Milo Fleming (Chickawaukee Ice Yacht Club), 3rd Aiden Schmeidlin (4LIYC), 2nd Daniel Hearn (4LIYC), and 1st Steve Madden (NEIYA).
Blokart Medium Division: 4th Wayne Schmeidlin (4LIYC), 3rd Lars Barber (4LIYC), 2nd BB Hedrock (not pictured), and 1st Mike Dinning.
Blokart Heavy Division: 4th Dan Clapp (NSIYC) (not pictured), 3rd Geoff Sobering (4LIYC) (not pictured), 2nd Jim Nordhaus (4LIYC), 1st Dave Lussier.
Unlimited Division: From left 3rd John Stanton (NEIYA), 4th Dave Fortier (CIBC), 4th Pete Johns (IDNIYRA, SIBC), 2nd Bill Bucholz (CIBC), 1st Chad Atkins (4LIYC) with PRO Henry Capotosto (NEIYA) .