2013 Mozambique Postal Stamp featuring DN and Renegade Class iceboats. The boat left middle US44 is Ron Sherry of Detroit, MI.
2013 Mozambique Postal Stamp featuring a Renegade class ice boat.
Bob Cummins inquired if the iceboat stamp issued by the US Post Office had ever been featured on iceboat.org. His email was a great jumping off point to search for other examples. I knew that Poland had issued a set and the Google pointed to Postal History Corner; Canadian Postal and Philatelic History where there's a comprehensive page dedicated to ice sailing stamps and postcards from around the world. Until yesterday, the only thing I knew about the eastern African country, Mozambique was that Bob Dylan had written a song about it. What a surprise to learn that Mozambique had issued 6 iceboating stamps in 2013!  All of these stamps are available to buy on ebay or stamp collecting websites.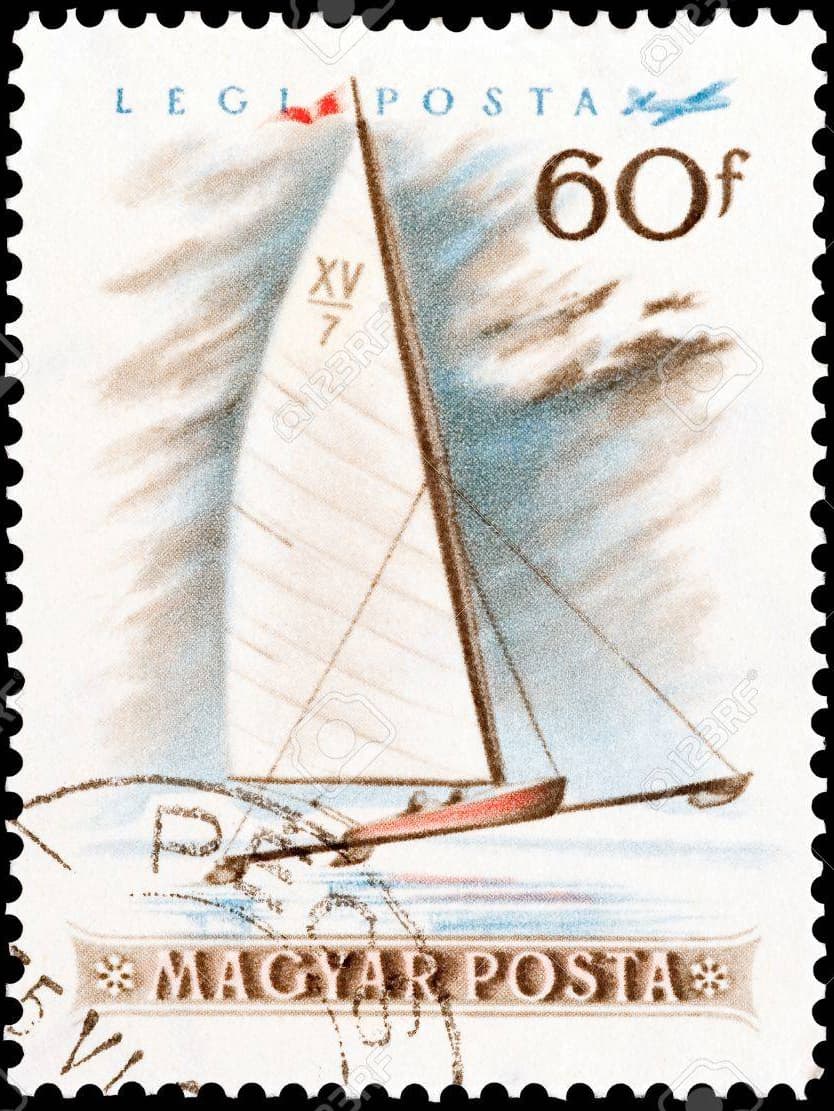 1955 Hungarian postal stamp featuring a Monotype iceboat.
1978 Polish postal stamp issued in conjunction with the DN Gold Cup sailed at  Krynica Morska, Poland, February 6-11, 1978. 
1985 American stamp with a stern-steerer iceboat.