UPCOMING:
March 21:  4LIYC Meeting at Angelo's Italian Restaurant, Monona 6:30 PM
4LIYC Awards Banquet: Save the Date for April 21, 2018 @ Springer's. Banquet Reservation Form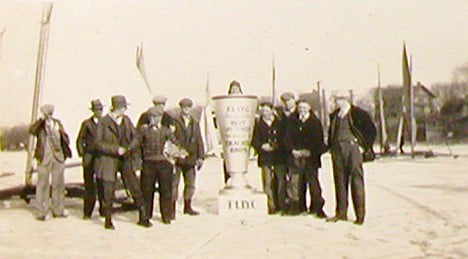 Please join us for the 2018 Four Lakes Ice Yacht Club Awards Banquet
Date: Saturday, April 21, 2018
Place: Springer's Resort on Lake Kegonsa
3097 Sunnyside Street
Stoughton, WI
Social Hour: 5 – 6:30 PM
Dinner: 6:30 – 7:30 PM
Awards to follow
Please join us as we celebrate the end of another iceboat racing season with our good friends at Springer's on Lake Kegonsa.
Cost – $25 per adult (excludes coffee, beer, milk, soda, wine and mixed drinks)
BUFFET (all items included)
Roast beef and baked fish
Plated garden salad, green beans,
mashed potatoes, rice blend
Rolls and butter
Dessert
BANQUET RESERVATION FORM
Please print and fill out banquet reservation form and mail payment to Jori Lenon.