What To Know About Iceboat Regattas
Iceboat racing is highly dependent upon weather and ice conditions. The regatta schedules list the dates when the regatta may be held IF ice conditions warrant.
The latest information will be posted on the SUNDAY before a scheduled regatta. When regatta conditions do not exist, the regatta will be postponed week by week.
For example, if a Northwest (NIYA) or ISA regatta is tentatively called ON the Sunday before the upcoming weekend, the ice will be assessed again two days later on Wednesday. If ice conditions are good, then a FINAL CONFIRMATION will be posted on that WEDNESDAY before the regatta. Both the NIYA and ISA regattas are 3 day events that take place on a Friday, Saturday, and Sunday.
The exceptions to this are the DN World, North American, and European championship regattas which are always held on the scheduled dates and never postponed.
Important Phone Numbers
Four Lakes Ice Yacht Club Hotline: 608-204-9876 ext 1
NIYA & ISA Regatta Message Hotline: 608-204-9876 ext 2
International Renegade Ice Yacht Association Hotline:608-204-9876 ext 3
DN Western Region Hotline: 608-313-5156
Wisconsin Stern Steerers Association: 608-204-9876 ext 4
Regatta Blog Posts
Stay up to date with the most recent updates and news about regattas.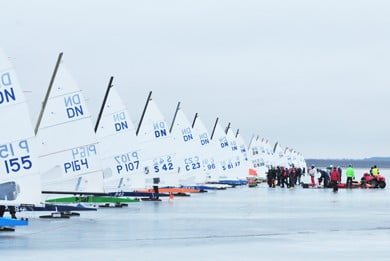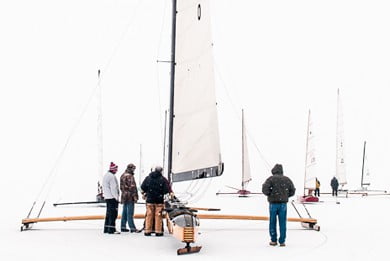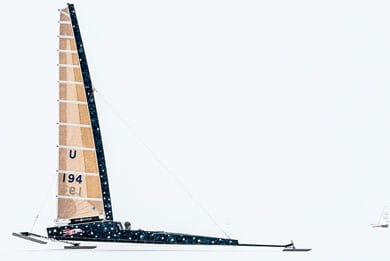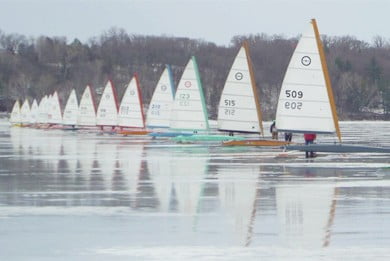 Renegade Championship
Regatta updates are on the Home Page and Renegade page.
Usually sailed in conjunction with the ISA regatta.