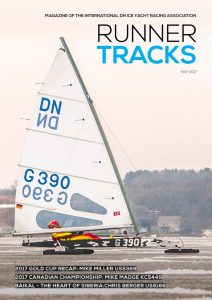 The DN Class newsletter's big end of season issue now online. Read all about it here.
Regatta Dates 2018
Wisconsin Iceboat Hotline
608-204-9876
DN Western Challenge
DN Western Regional
DN North Americans
Jan 21-27, 2018
DN Worlds & Europeans
February 25-March 3, 2018
Northwest
ISA & Renegade Championship
Nite Nationals
DN & Ice Opti Junior Worlds
February 5-8, 2018
Baikal Ice Sailing Week, Siberia
Subscribe
National Iceboat Authority
4LIYC Governing Documents
4LIYC Meeting Dates
2016-2017
November 9
November 23 Elections
December 7 Elect Fleet Captains. Vote on ISA & NIYA Agenda Items
December 21
January 4 Honor Roll Nominations
January 18 Deadline for By-Law or Racing Rules Amendment Submission
February 1
February 15 Business Meeting
March 1
March 15
Location: Angelo's 5801 Monona Drive Monona, WI Time: 6:30 PM alternate Weds. We meet downstairs and all are welcome.
YOU ARE SKIPPER NUMBER
TO ROUND THE MARK SINCE NOVEMBER 1999.
Iceboat Clubs
Facebook Groups
Ice Cam Links
Madison, WI UW AOSS North Facing Camera
Madison, WI 3 UW AOSS Rooftop Cameras
Not a webcam but daily views of the Midwest from space
Lake Access Permits
A year-round permit required for designated launch sites in the City of Madison and Dane County Parks. Locations include:
Lake Mendota Warner Park Mendota County Park
Lake Monona Tonyawatha Tr. Olin Park
Lake Waubesa Goodland Park